Dear contributors,
I'm bothering you again, this time to ask your opinion on a main page change I might or might not be pulling through. This blog compares the current main page's navigation with the one I made, as a sample, in my own Sandbox.
The navigation we currently have on our Main Page, has two separate boxes, the second of which has two headers.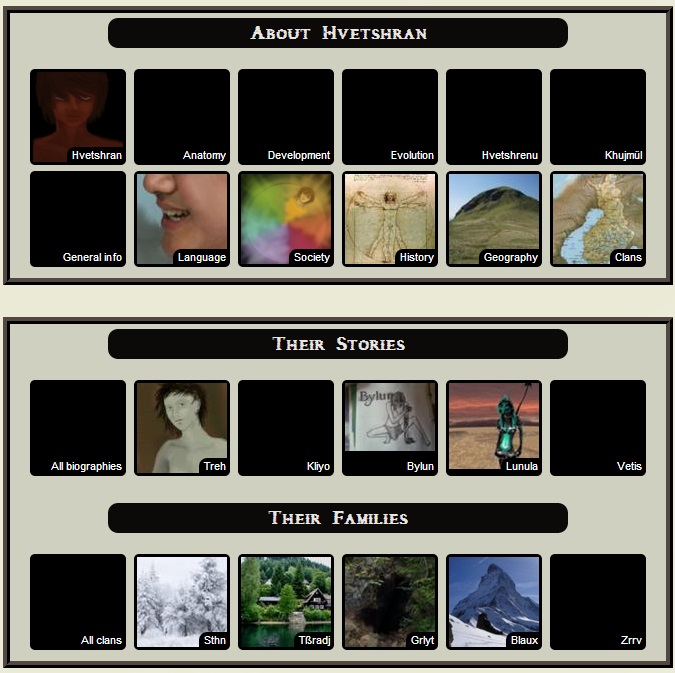 Pro
Contra

You don't need to click tabs, everything's right there: new people won't miss out anything
Each section can be longer or shorter than the other

It takes up a rather large amount of space and you'd need to scroll instead of click tabs
The navigation I made in User:Yatalu/Sandbox works with <tabber> and has three tabs with two rows of icons each.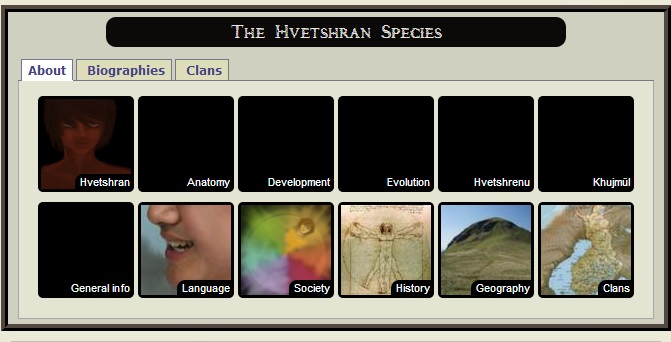 Pro
Contra

Takes up not even half the amount of space (less scrolling or more space for other stuff)
Can expand with more tabs without taking up extra space as well
The "About" tab is most important anyway

Before it's fully loaded, all tabs will appear under each other for a short time
New people might look over the tabs and miss out content
To keep the amount of rows consistent, less completed pages might be added as options
Your opinion
Which do you like better: the current or the tabber navigation?
Any further remarks, anything to add up to my blog? Comment below :) I will try to update the blog with Pros and Cons as we go.
Yatalu, ヽ( ° ヮ° )ノ | 2013年08月13日、07:38:23
Ad blocker interference detected!
Wikia is a free-to-use site that makes money from advertising. We have a modified experience for viewers using ad blockers

Wikia is not accessible if you've made further modifications. Remove the custom ad blocker rule(s) and the page will load as expected.